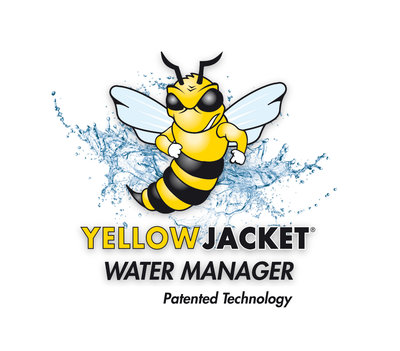 Yellow Jacket Water Manager inside!
The world's first Seed Enhancement Technology ensures precisely the right balance of moisture for both optimum germination and establishment. Yellow Jacket Water Manager was developed by Aquatrols in cooperation with Barenbrug. When it is irrigated, the substance used to enhance the seed is released into the soil, where it adheres to grains of sand, creating a Plant Survival Zone. Besides retaining water, this zone also regulates the amount of water around each seed, optimising the growing conditions to guarantee vital grass plants that will develop quickly.
High tolerance of use in summer and winter
Very few things can spoil a golf course more than an unattractive green that can't be used all the year round. Bar Duo Bent, however, can stand hard wear and remains suitable for use even in winter. While many other grasses acquire an unappealing colour in winter, Bar Duo Bent remains green all the year round. So it has an excellent optical quality.
Bar Duo Bent consists of 50% colonial bent and 50% creeping bent grass. It is highly resistant to close mowing, down to around 3 to 4 mm. This makes Bar Duo Bent a very suitable mixture for greens. The combination of colonial bent and creeping bent grass creates synergy, which means that the individual varieties contained in the mixture strengthen one another. And the outcome is that Bar Duo Bent tolerates close mowing very well.
One of the requirements for high ball speeds and a high playing quality on greens is close mowing. Greenkeepers are fully aware of this and make every possible effort to ensure greens of excellent quality. A Stimpmeter can be used to easily and accurately measure the speed of balls on greens. Tests carried out with such a device have shown that ball speeds on Bar Duo Bent are extremely high.
A second requirement for good golfing on greens is a very dense sward. The grass must properly cover all areas of a green. With Bar Duo Bent, bare patches are a thing of the past. It results in a beautifully dense sward that feels like green baize. Colonial bent forms rhizomes, while creeping bent grass forms aboveground stolons. The combination of the two makes for a dense sward.
There's always a risk of annual meadow grass. Once that grass has become established, it can no longer be stopped and may be disastrous for a green. However, Bar Duo Bent can compete with annual meadow grass. Annual meadow grass emerges very quickly, but so does Bar Duo Bent. This fast emergence followed by the quick formation of a very dense sward means that annual meadow grass has virtually no chance of becoming established.
There are no grasses that are totally resistant to diseases. Creeping bent grass is commonly known to be fairly susceptible to fungi diseases, like. However, Barenbrug has developed excellent varieties that are resistant to fungi diseases. And so even creeping bent grass can compete with the very best varieties.