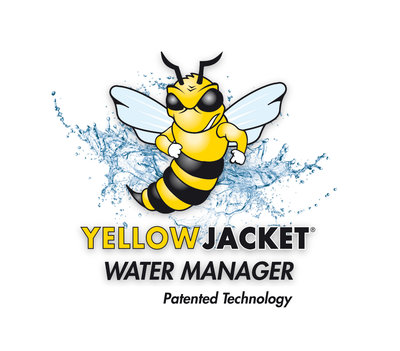 Yellow Jacket Water Manager inside!
The world's first Seed Enhancement Technology ensures precisely the right balance of moisture for both optimum germination and establishment. Yellow Jacket Water Manager was developed by Aquatrols in cooperation with Barenbrug. When it is irrigated, the substance used to enhance the seed is released into the soil, where it adheres to grains of sand, creating a Plant Survival Zone. Besides retaining water, this zone also regulates the amount of water around each seed, optimising the growing conditions to guarantee vital grass plants that will develop quickly.

Green Earth label - for sustainable maintenance
Barenbrug's aim, besides being a pioneer in improving grasses, is for its developments to contribute towards a Green Earth on which future generations will also be able to enjoy sports and other forms of recreation. This is why the company introduced its Green Earth label, a quality mark that helps managers of public green spaces use and manage grass in a more sustainable way by making less use of water, fertilisers and pesticides and mowing the grass less often.
For more information on Green Earth go to https://www.barenbrug.biz/greenearth