Results from several trials by Barenbrug Research have shown that ProtaPlus can yield up to 20% more dry matter per hectare than pure ryegrass. This can be seen from the graph below. The extra delivery of Nitrogen from the legumes gives a boost to the forage production.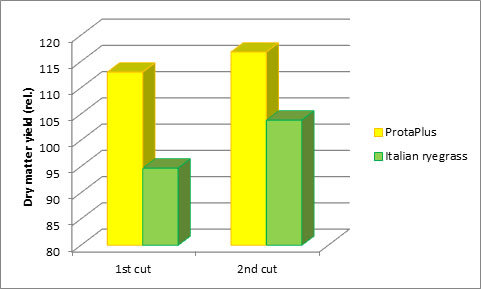 Printable Productdescription
Click here to read all about the ProtaPlus grass seed mixture.