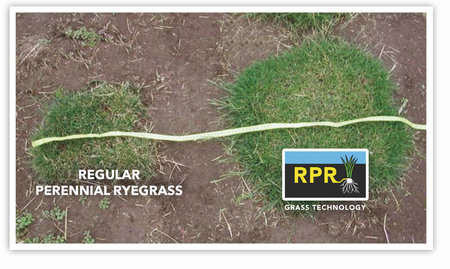 Red fescue creates a dense sward. It is a very fine grass species. Combined with smooth meadow grass, it results in a dense sward that is also very fast establishing and fine.
Bar intensive RPR® is a mix consisting of fine-leaved perennial ryegrass, red fescue and red fescue with fine runners that is enhanced with RPR® technology. It is a very strong mix resulting in a dense sward with a high disease resistance thanks to the red fescue.
Suitable for both seeding and overseeding
Bar Intensive RPR® can be used for seeding in March already. And partly thanks to the fine-leaved perennial ryegrass it is also suitable for overseeding because the mix grows very fast. That high growth rate results in a dense sward in a short space of time.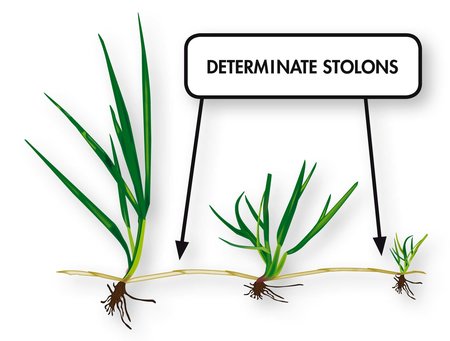 The RPR® mix produces determinate stolons that create a kind of netting in the sward, linking the individual grass plants. This means fewer divots, so less damage to the dense sward. If your sward is nevertheless damaged, the RPR® technology will ensure that it will regenerate.
The determinate stolons in RPR® create a natural network, like a kind of netting, in the sward. So instead of individual grass plants, every grass plant in an RPR® sward is linked to another grass plant and to the soil, making for a dense sward. The grass will be held down better, with less risk of turf being torn up by golf clubs on tees or fairways, allowing a higher playing intensity.
As the RPR® mix can be seeded so early, your dense sward will be green all year round. The mix is also very suitable for overseeding because, unlike smooth meadow grass, the grass of this mix grows very quickly.