ProtaPlus is a high-quality mixture containing top varieties of annual ryegrasses combined with annual clovers like Persian-, Crimson- and Berseem clover. The exact composition is based on the specific area and management system. ProtaPlus is designed by Barenbrug Research after internal trials and tested in practice in many different regions.
Composition*:
50 – 70% Italian/Westerwold ryegrass
50 – 30% Mix of Crimson-, Berseem- and Persian clover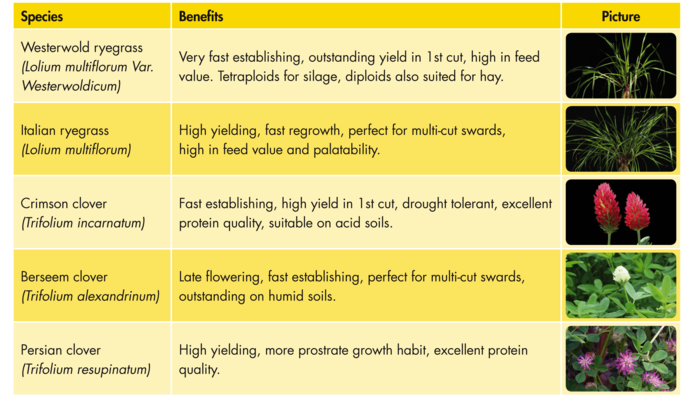 * The exact composition is based on area (climate/soil condition) and management system (spring/autumn sowing, one vs. multi-cut application, hay/silage or grazing). For example: in mixtures for autumn sowing a higher content of Westerwold ryegrass is applied. Or: in dry areas Crimson clover is the best performing type and therefor the main clover species in the mix.

Printable Productdescription
Click here to read all about the ProtaPlus grass seed mixture.